IHCS is an approved provider of services under both the Individual Support Program (ISP) and National Disability Insurance Scheme (NDIS).
We aim to provide you with the highest quality support services that are tailored to your individual needs and directed by you. IHCS has been providing disability support services in Tasmania for many years, and are equipped to assist you whatever stage you are at.
If you are accessing services under the NDIS program for the first time, you need to contact the National Disability Insurance Agency (NDIA) and request access. Further information can be found on the NDIA website by clicking here.
If you have existing services through Government funding, the NDIA will contact you when it is time to move your funding to the NDIS.
Following an assessment and development of your plan, the amount and type of support you require is determined. IHCS can work with you to provide your support, in the way that suits you best. It is important under the NDIS funding that you include all types of services and supports you may require to support you to live your life as independently as possible.
Your Service, Your Choice.
IHCS employ a diverse group of staff who can assist with a wide range of support services, including traditional supports such as personal care and domestic assistance, through to individualised supports, to meet your social, recreational and occupational needs.
IHCS can also assist with a broader range of services that you may require, for example, we can provide specific staff training to meet complex individual needs, and clinical staff (including Registered Nurses) for specialised care.
How do I arrange services with IHCS?
To make an appointment to discuss your approved NDIS plan and required supports, call the IHCS Office on (03) 6228 3899 and ask to speak with our Support Services Coordinator. We will make a time that suits you to come in and meet with us to discuss your individual needs and preferences.
Approved Services under the NDIS that we can assist you with include:
Development of Daily Living and Life Skills – we will work with you, focusing on training and development to increase your ability to live independently;
Daily Personal Activities – our support workers can assist and/or supervise you with personal tasks and individual supports in a range of environments;
Higher Intensity Daily Personal Activities – if you have complex needs, we will match a worker to suit your requirements;
Assistance with daily life tasks in shared living arrangements – as above, but in an ongoing or temporary shared living setting;
Participation in community activities – we are skilled at partnering with you to assist you to actively participate in community activities;
Household Tasks – we can assist with the tasks around the home that you are unable to do, including cooking, cleaning and garden maintenance
Other

Assistance with coordinating and managing supports
Assistance with travel and transport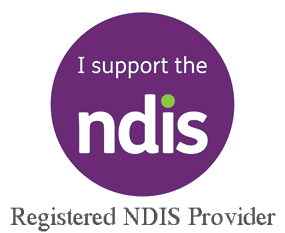 The list above is just the beginning—we will be happy to work with you on innovative ideas of your choice. Contact us on 03 6228 3899 or via email
supportservices@independenthealth.com.au
 to discuss your options, or you can download our support service brochure
here
.